✔️ Park Hotel Minaret Eger ***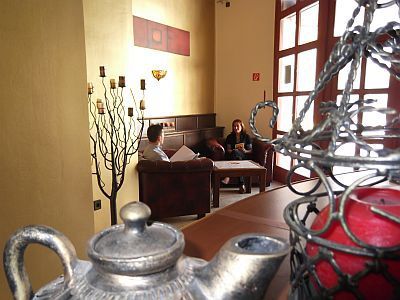 Park Hotel Minaret

The Park Hotel Minaret is situated in the centre of Eger, at the foot of the Minaret dating from the Turkish period. The hotel lies only 50 metres from Dobó Square so the hotel is a perfect starting point for cultural and historical excursions. After having arrived to Eger, the tower of the Minaret shows the direction to the hotel.
Park Hotel Minaret has 40 rooms. All rooms have shower, WC, TV, telephone and fridge.
In front of the hotel there are parking places for the guests' cars.
In the summer the garden waits the hotel guests.
The air conditioned conference room of Park Hotel Minaret is an ideal venue for conferences, business meetings, trainings and other events.